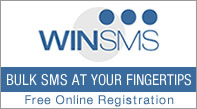 Tridentsoftware uses WinSMS to send all it's bulk and individual SMS's.
Click on the WinSMS banner to learn more.
TPN is a specialized credit bureau that provides in-depth tenant information, rental
payment behaviour and profiling of tenants. TPN can also create a comprehensive credit report on a potential tenant. TPN clients can use Tridentsoftware to upload data to keep their tenant's profile updated – no more manual updating.
Click on the TPN banner to learn more.